I noticed a peculiarity after the first day of Shiphawk's existence.
Shiphawk had gone sailing with Peter a long time, and had a lot of ships sunk-fine. 
But his number of land kills was identical to his number of ships sunk.  First off, that is very unlikely, and second, I knew that Shiphawk had only killed two land enemies--a redcoat to get into the mansion and one crab on the beach after coming out from visiting Barbarossa to get his gun. 
Shiphawk did some teleportation quests, which required 20 alligators of this kind here, 16 alligators of that kind there, and a few other small groups of land enemies. It is believed that he has so far killed less than two hundred land enemies.
He killed a few more land enemies to get the doll and level it up to five--just in case he had a craving to get throwing knives from Foulberto.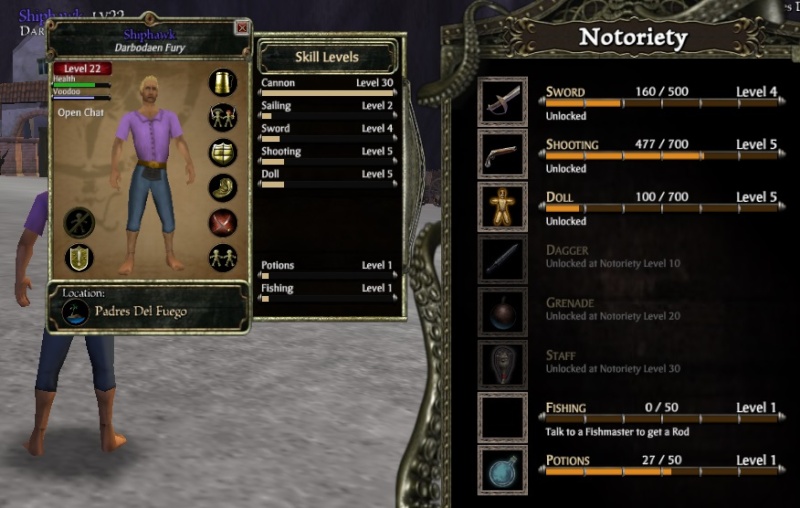 _________________
-Romp