Almost all of Shiphawk's activity has been shooting cannon for Peter.
A redcoat was killed to get into the mansion. A crab was killed with gun on the beach. Shiphawk has no memories of any other land animal activities.
After reaching level 16 Shiphawk, who was now level 20 on cannon, decided to do the doll quest, and possibly later, some of the teleportation quests.
The photo below shows him in a rare moment on land holding a gun, and his inventory shows how much gold he made from sailing with Peter.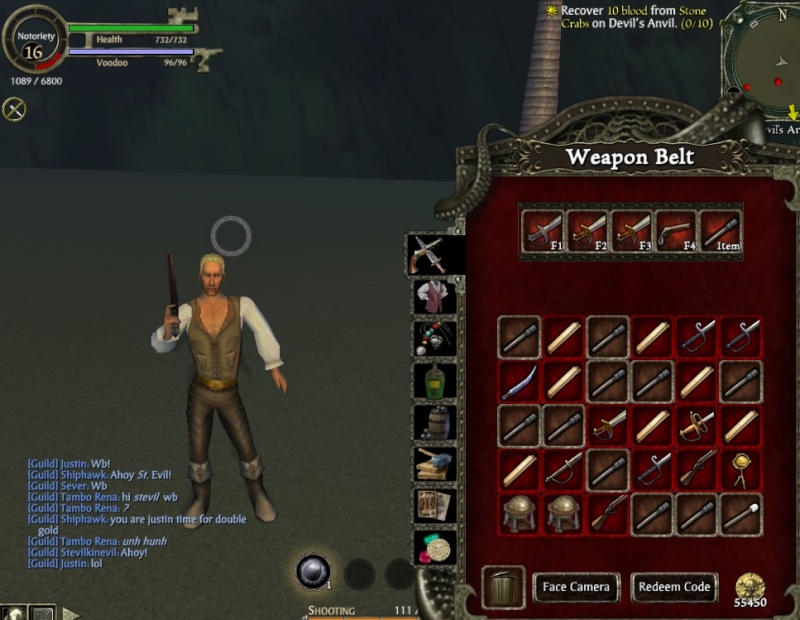 _________________
-Romp