Padres Teleportation Quest
Having to kill gypsies for the padres teleportation question was the hardest so far.
Fighting them alone, Neon had to employ a trick: when he saw he was unavoidably gonna die, he centered himself to attack all three enemies (these were the three at the beginning of that corridor leading to the Raider Room) so that they would all have damage when he came back.
For this trick it is important to be on quiet server and hope no one else comes along.
When he returned, he was able to kill each of the damaged enemies, one at a time.
Also, Neon ran past the three because for the next group, a group of two, there is a chance of getting a gypsy there.
Final note: Neon was not able to just run past all the enemies to the three--he tried this once and ended up having four monsters chasing him. Instead, once he entered Catacombs he had to kill everything as he approached it so he wouldn't have a gang of four attacking him later.
Grenade Unlock Quest
Neon was scared about sinking five Ironwalls.
It turns out this wasn't so bad. Neon employed the strategy of ship-firing at them once then jumping off the wheel, grabbing a cannon, and firing away to sink the enemy ship that way.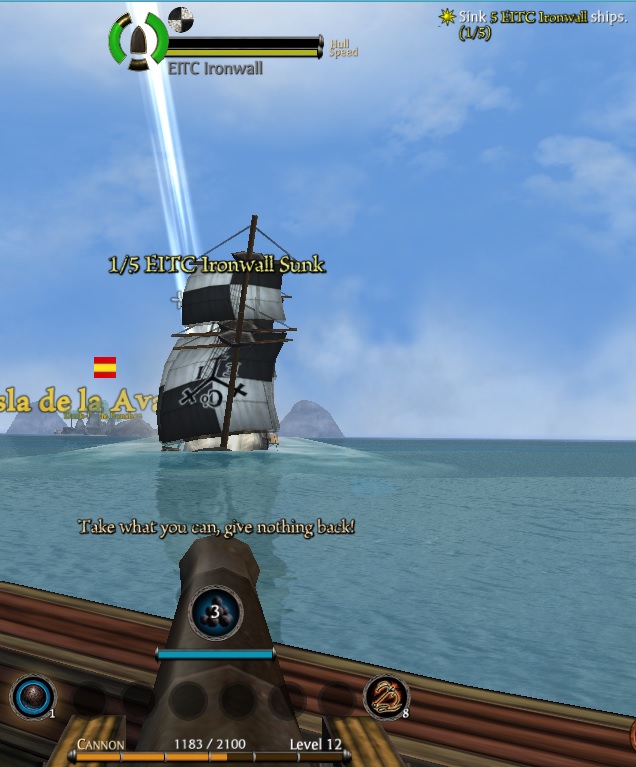 _________________
-Romp