Talk to me if you want to get a rev ram--it shoots infinite fury ammo, no more teleporting to the store.
Generally you have to get past wave 52 to get the rev ram. I've never head of anyone getting it on wave 52. The best I've seen is getting it on wave 65. It is possible to start a game and one or two loot drops later you get it. I've also played several games where it seems the computer was insistent that I play sixty waves before getting it.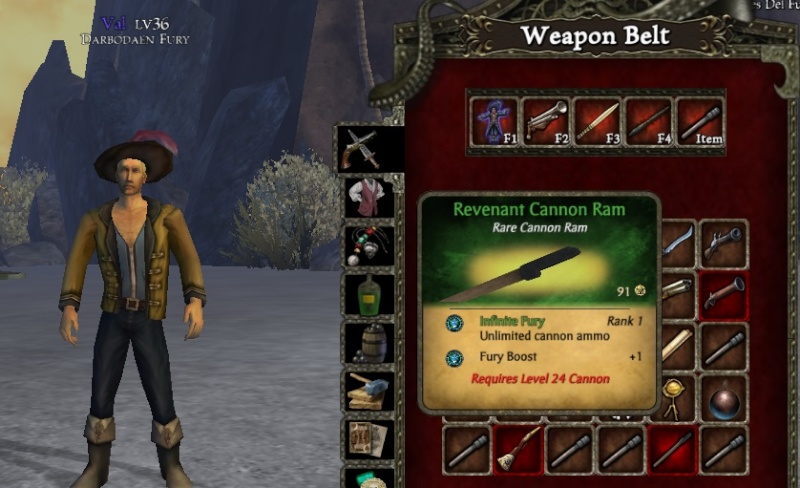 While it is neither a legendary or famed weapon, the Revenant Cannon Ram is one of the most coveted weapons; it is probably more of a "change-your-pirate-life-for-the-better" than most legendary and rare weapons.
To be fair, there is a downside. Heavy use of fury ammo decreases the rep you get for sinking the ship and it seemed mat runs where lots of fury ammo was used not only finished in about half the expected time, the take on mats was also about half of what was expected.