[b]OK so i know everyone is excited for the new ship and customization, and i also know theres a few who r clueless to this. So im making this thread to help those better understand how it works and just what is to come.
There will be of course, a new ship. The brig. i wont go into this cus im sure everyone is aware of this vessel by now.. but the customization is the part i will explain:
Ship customzation is 3 different type of lvls for upgrading your ship. Speed, Cargo, and Armor. each of these goes up to lvl 3. followed by a lvl 4 special upgrade which will change the appereance of your vessel greatly and even the broadsides.
To these special upgrades there are the skull and crossbones which makes it look ghostly. Than the firestorm which well makes it have flames and red stripes....duh. Next is fortune hunter, which is alil of every upgrade, which i think is suppose to make it look like the navy. New addition: Copperhead(gives explosive broadside chance) I also have aquired a few screenshots for u to view.. see below:
Firestorm Brig: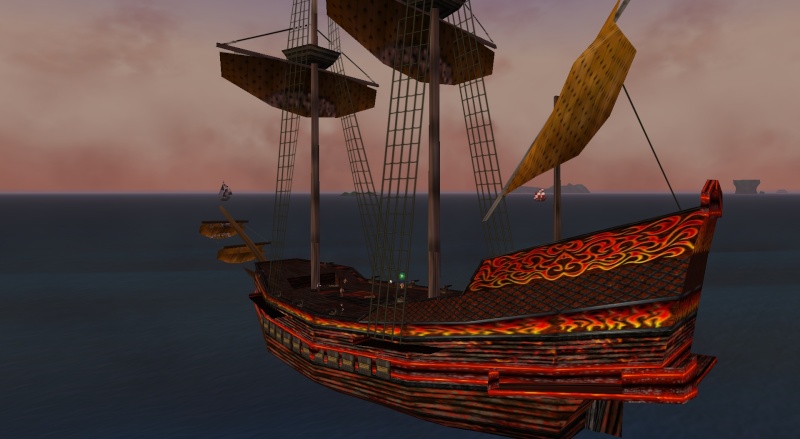 Skull and Crossbones Galleon: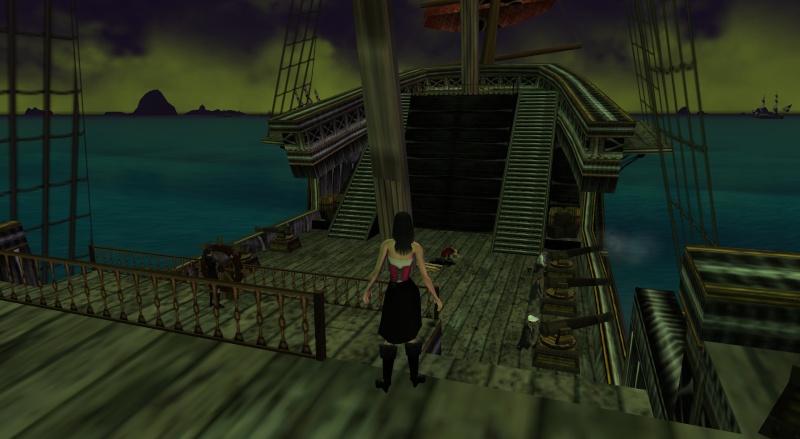 Fortune hunter Brig: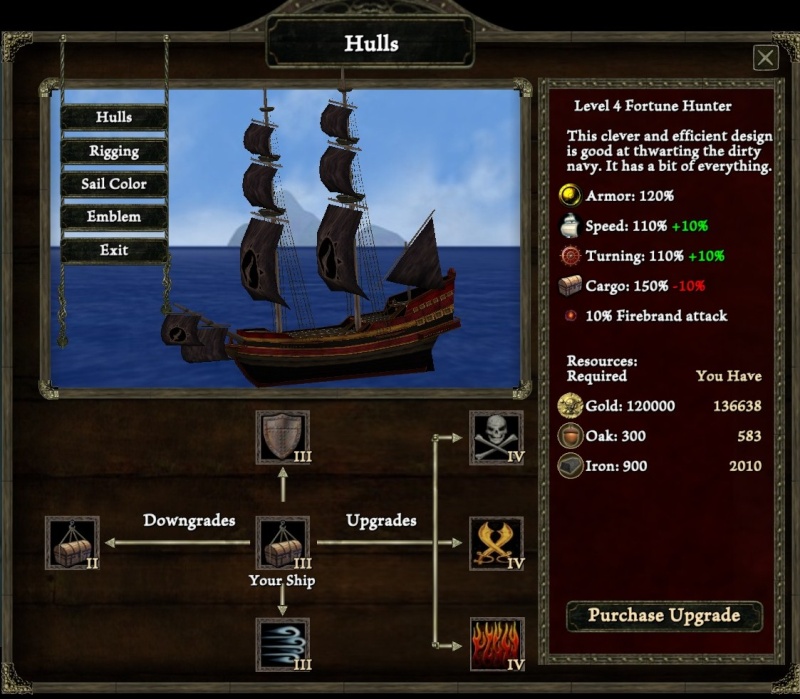 CopperHead Frigate: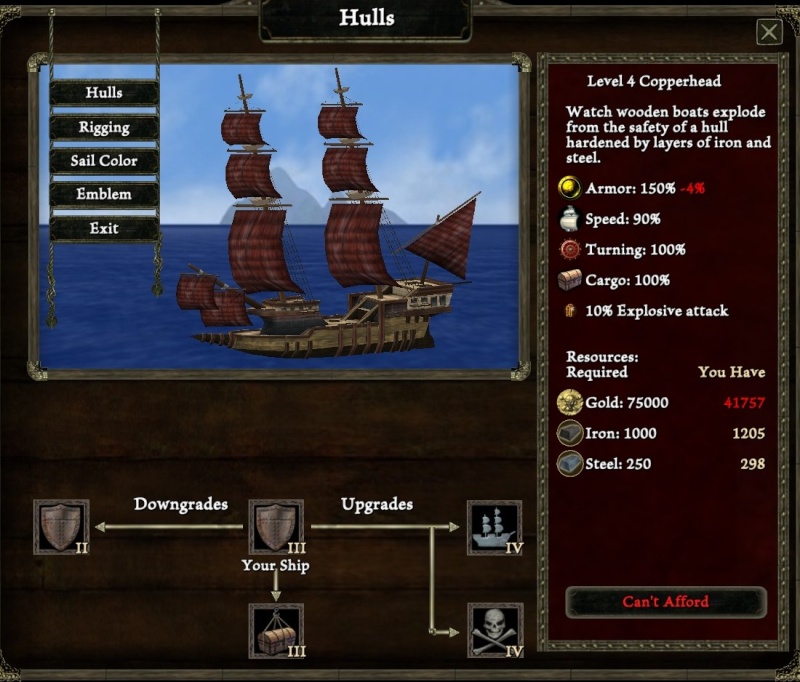 Ok now with all these upgrades, there is also of course sail color and emblems which is the symbol on ur sails. there r a number of colors to choose from: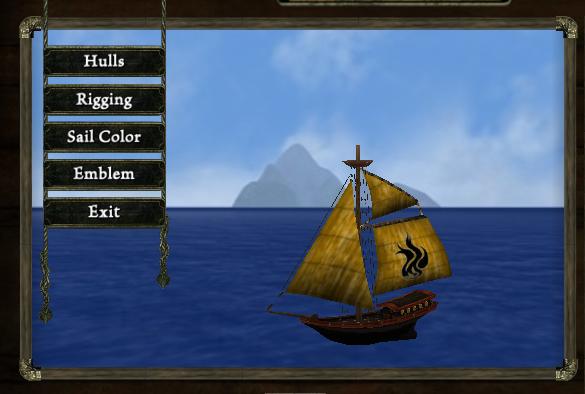 With all that there is still more... The rigging:
This i dont have too much info on, it is about upgrading your "take cover" "full sail" and "open fire" skills.
With all these wonderfull things coming soon, lets not forget how we are gonna be paying for this, now the sail colors and emblems is just gold, but for the big upgrades u will need supplies, materials.. only to be aquired from plundering, so plunder plunder plunder! and u will own a mighty vessel to conquer the carribean.
-little note for everyone who is trying to figure out when the update is coming, its only a few weeks away, as thats what the potco channel on youtube has stated. I hope this helps ye pirates.
For anymore info just click the link for the wiki, but beware not all the info is completed.
http://piratesonline.wikia.com/wiki/Ship_Customization_and_Upgrades